Medicare Supplement Plans Chesterfield Virginia
Medicare Supplement Plans Chesterfield Virginia
Shop 2023 Medicare Supplement (Medigap) Insurance plans in Chesterfield, Virginia. Get A Free Live Quote or contact me your trusted local Chesterfield, Virginia Medicare insurance agent Steven Hughes. I'll shop premiums and compare benefits with all of the top-rated Medicare Supplement (Medigap) Insurance Companies in Virginia to find you an affordable policy. I'll explain in detail Medigap Insurance coverage, plan benefits and compare monthly cost to assure you're buying the Medicare Supplement insurance plan to fit your budget. Online or in home appointments are available with me. I can take your Medicare enrollment application securely online right over the phone. If you're already enrolled in a Medicare supplement plan you can change policies at any time of the year, so don't hesitate to contact us to see if you qualify to reduce your premiums. I will provide all or your quotes or insurance review free of charge with no obligation to purchase. By federal law you're not charged any extra fees or premium to use us as your Medicare insurance broker. Medicare Supplement Insurance policy prices are the same amount no matter if you purchase your plan directly from the insurance company or us.
How Much Do You Know About Medicare Supplement Insurance Policies?
Although 86% of eligible seniors are currently enrolled or are planning on enrolling in Medicare, 72% of them say they don't fully understand how the program works according to a survey from the National Retirement Institute and the Harris Poll. Not understanding how Medicare works can be a very expensive mistake. Healthcare is the biggest expense you will face during retirement. The average 65-year couple is expected to spend approximately $280,000 on healthcare cost, according to Fidelity Investments. If you don't fully understand how Medicare works, we can schedule a private phone call to help you better understanding of your Medicare plan options.
What is a Medicare Supplement Insurance Plan?
Medicare supplement (Medigap) insurance plan benefits are standardized and are set by the federal government. Each insurance company can then select what plan benefit structures they want to offer. That means no matter what insurance company you elect to enroll with the basic benefits are exactly the same. Medicare Supplement insurance plans help cover costs not included in Original Medicare coverage. Original Medicare (Part A and Part B) provides coverage for many hospital and medical services, but don't cover all cost. With Original Medicare you're usually still responsible for cost-sharing expenses like deductibles and copayments. Expenses with Original Medicare for out-of-pocket cost can add up quickly for beneficiaries with health issues. A Medicare supplement insurance plan is designed to work alongside your Original Medicare Part A & Part B coverage to cover the cost not covered. There are no provider network restrictions with a Medicare Supplement insurance plan, so you're able to keep your doctor. You can go to any doctor or hospital that accepts Medicare patients in the U.S. You have a choice of supplement plans to meet your needs and budget.
Medicare Supplement Insurance Enrollment & Eligibility
You're generally eligible to enroll in a Medicare Supplement insurance plan once you're enrolled in Medicare Part A and Part B. Most often the best time to enroll in Medicare Supplement insurance plan is during your 6-month Medigap Open Enrollment Period. This enrollment period is for one time that starts automatically you're 65 or older and enrolled in Medicare Part B. During this 6-month period you're guaranteed insurance coverage and can't be turned down due to pre-existing health conditions. The insurance company can't increase your premiums or require medical underwriting. You can apply for a Medicare supplement insurance plan outside the 6-month guaranteed issue period, but underwriting will be required.
Trustworthy Medicare Insurance Broker
Seasons has recommended me a Trustworthy Medicare broker for Richmond & Hampton Roads Virginia for 2023.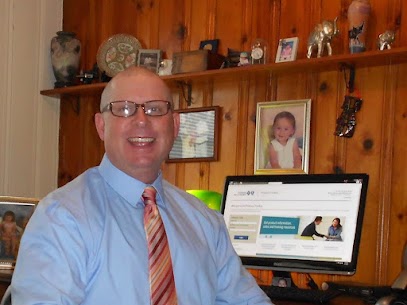 This is a solicitation for insurance.